Season Three of Call of Duty®: Modern Warfare® marked a major moment for the community. On day one, Modern Warfare including free-to-play Warzone players could unlock goods in the fully reloaded Season Three Battle Pass system, including two Free weapons or purchase the Battle Pass to access the complete incredible selection of limited-time content.
But, with just a few short days remaining in Season Three, it's time to check in with your Battle Pass and make sure you're not missing any tiers. This epic, rewarding system will refresh for Season Four, so unlock the gear while you still can. 
Haven't picked up Battle Pass yet? It's not too late. Read below to see why NOW is a great time to get the Battle Pass and snag Season Three gear for yourself.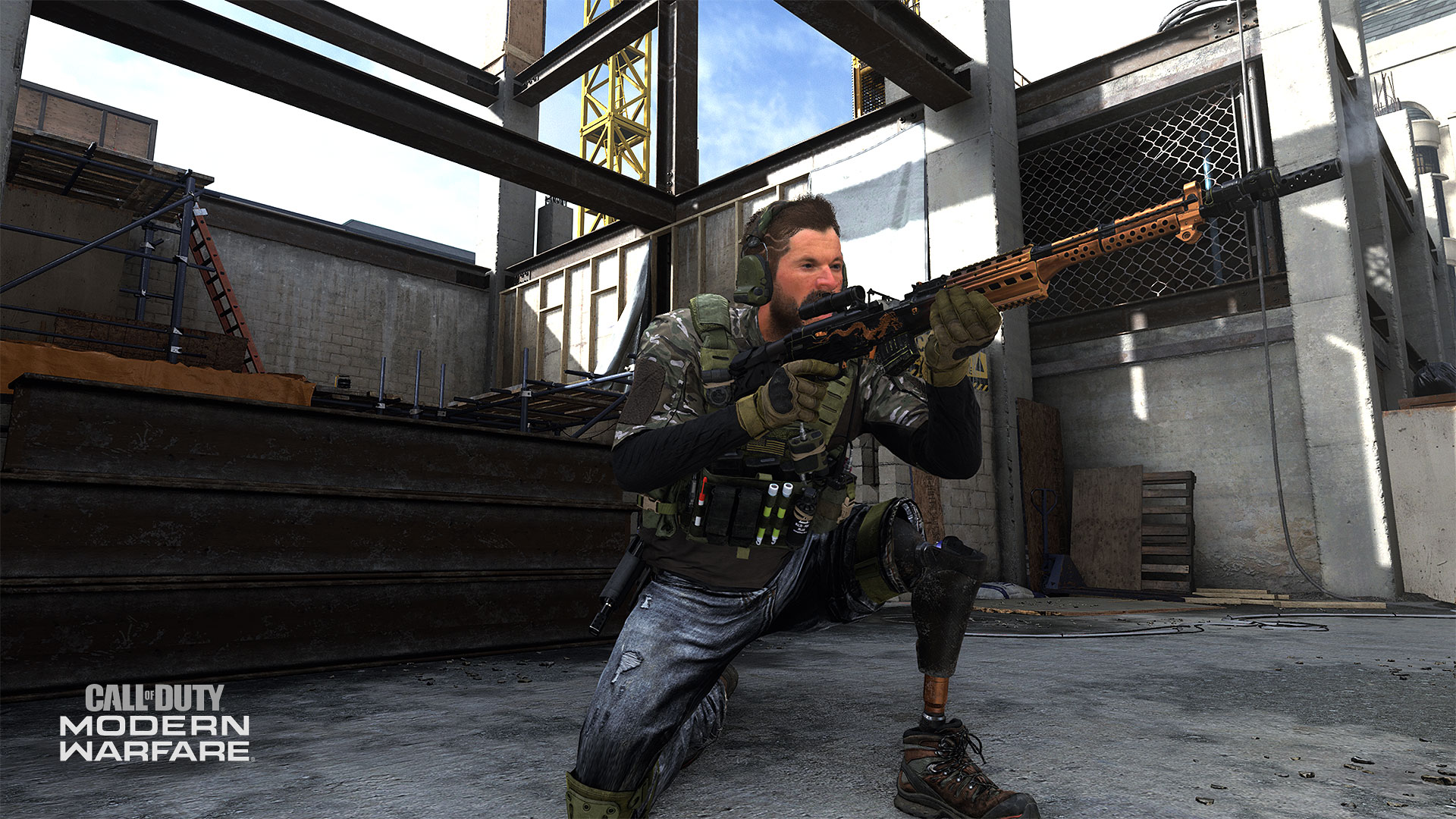 Unlock Over 100 Limited-Time Rewards!
Below, we highlighted all the gear you can't pass up before Season Three ends. Keep reading to see some of our favorite items and learn how to complete the Battle Pass fast. 
1.   Alex Operator Skins and Gear: Tier 100 & Tier 0
Tier 100: 'Indomitable' Alex Skin

Go bold and barefaced into the conflict with the 'Indomitable' skin for our favorite Campaign hero. This casual outfit features multi-terrain boots, distressed jeans, and a fleece pullover, for a laidback look to catch enemies off guard when you attack in battle.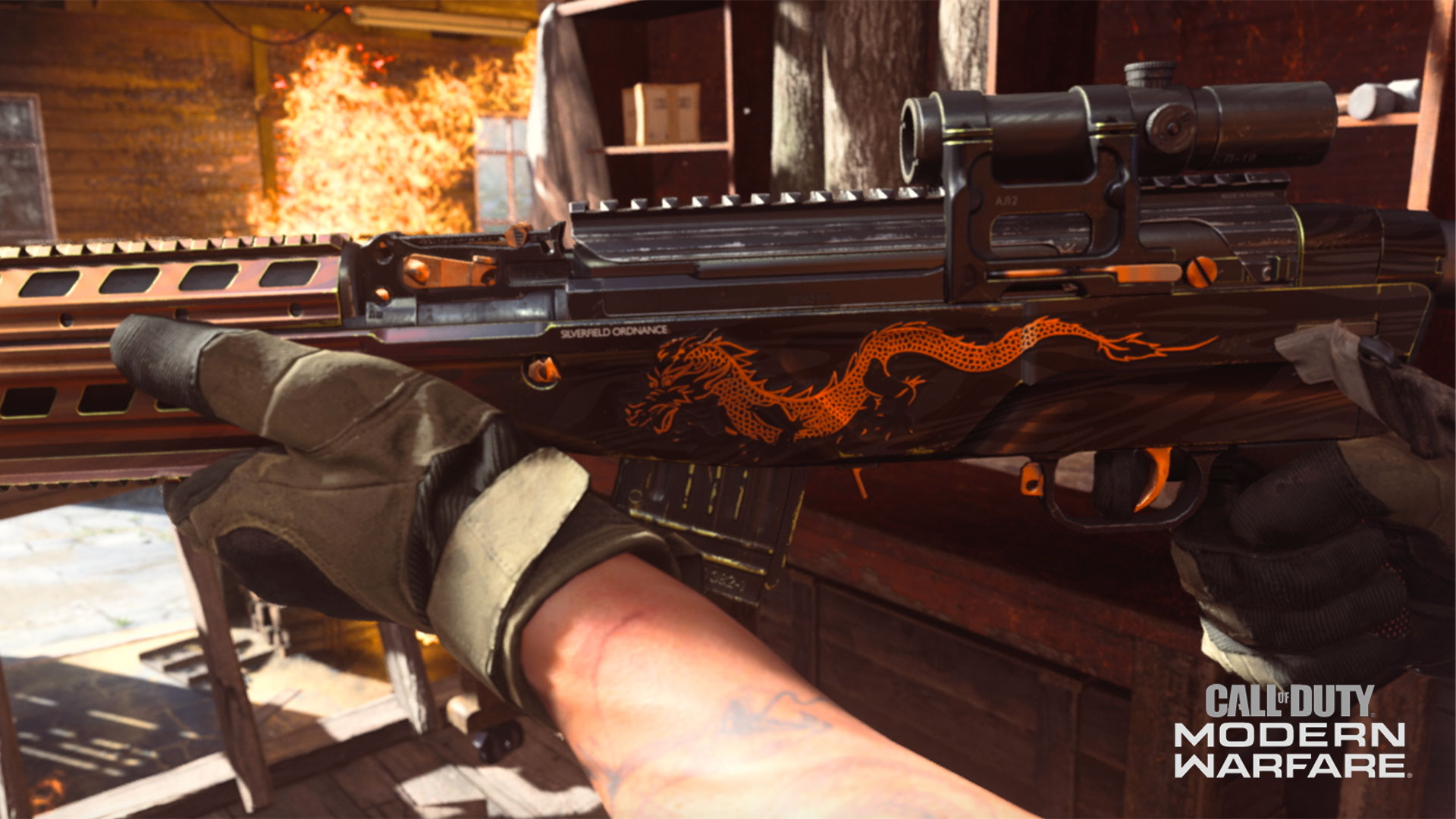 Tier 100: 'Utility Tool' Blueprint
This Legendary marksman rifle instantly unlocks with the 'Indomitable' skin. Fans of the weapon class will love this hotshot blueprint, with a dragon decal on the body and green scales dotting its 'FTAC Hunter' Stock. 'Utility Tool' attachments make this weapon great for handling long-range battles in Warzone, and it has the handling speed to compete with the higher rate of engagements in Multiplayer. 
PLUS, Tier 100 also unlocks the 'Goblin' vehicle skin AND a Legendary Season Three Emblem.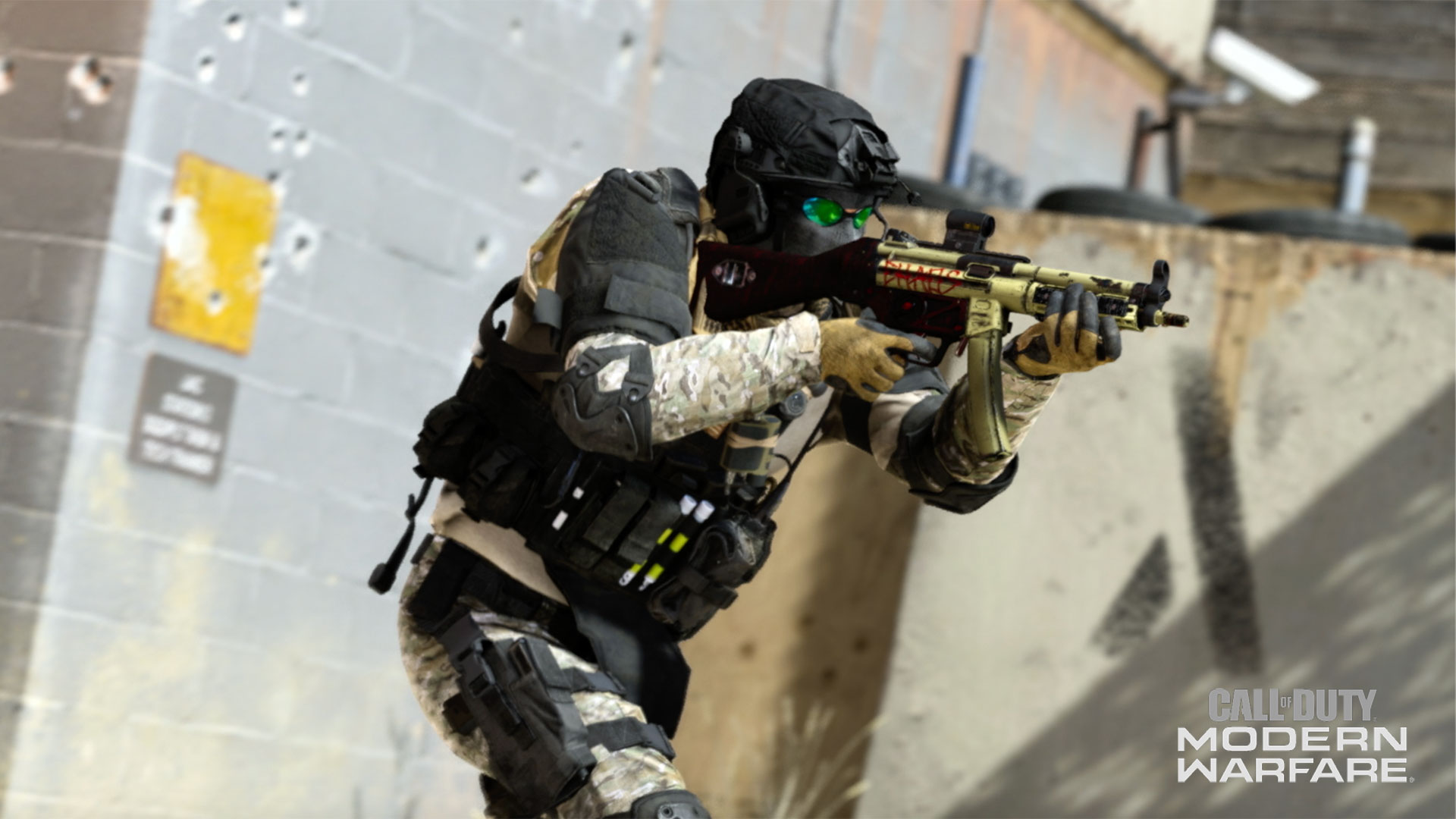 Tier 0: 'Hard Wired' Skin
Purchase Battle Pass and this full-body tactical suit instantly unlocks for Alex. The suit shows off his new prosthetic leg after miraculous surviving the events of the Campaign, while keeping Alex's facial features under wraps. To play as Alex without hiding his identity, unlock Tier 100!
PLUS, Tier 0 also unlocks the shirtless 'Hard Labor' Skin for Yegor, the 'Big Sky Country' vehicle skin, AND a 10% Seasonal XP Boost!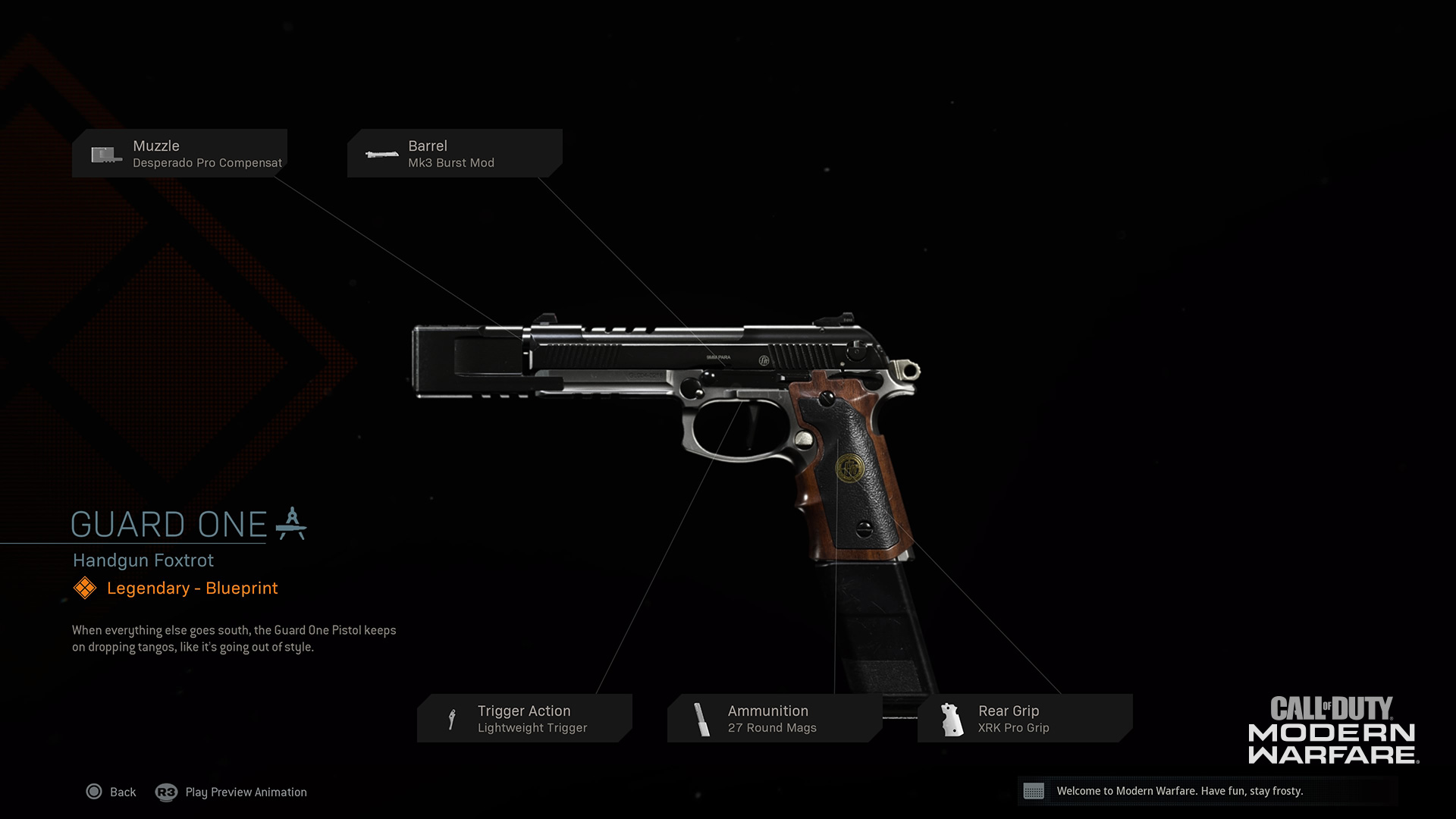 2.     Unlock a Full Arsenal of Limited-Time Blueprints
Tier 85: 'Guard One' Handgun Blueprint
Let the Legendary 'Guard One' be your first line of defense. This Blueprint makes good use of the ample Gunsmith options available for the Handgun Foxtrot class. Attachments include the 'Desperado Pro Compensator' Muzzle, 'MK3 Burst Mod' Barrel, 27-Round Mags, 'XRK Pro' Rear Grip, and 'Lightweight Trigger' Under Barrel – making the 'Guard One' an all-around relentless aggressor.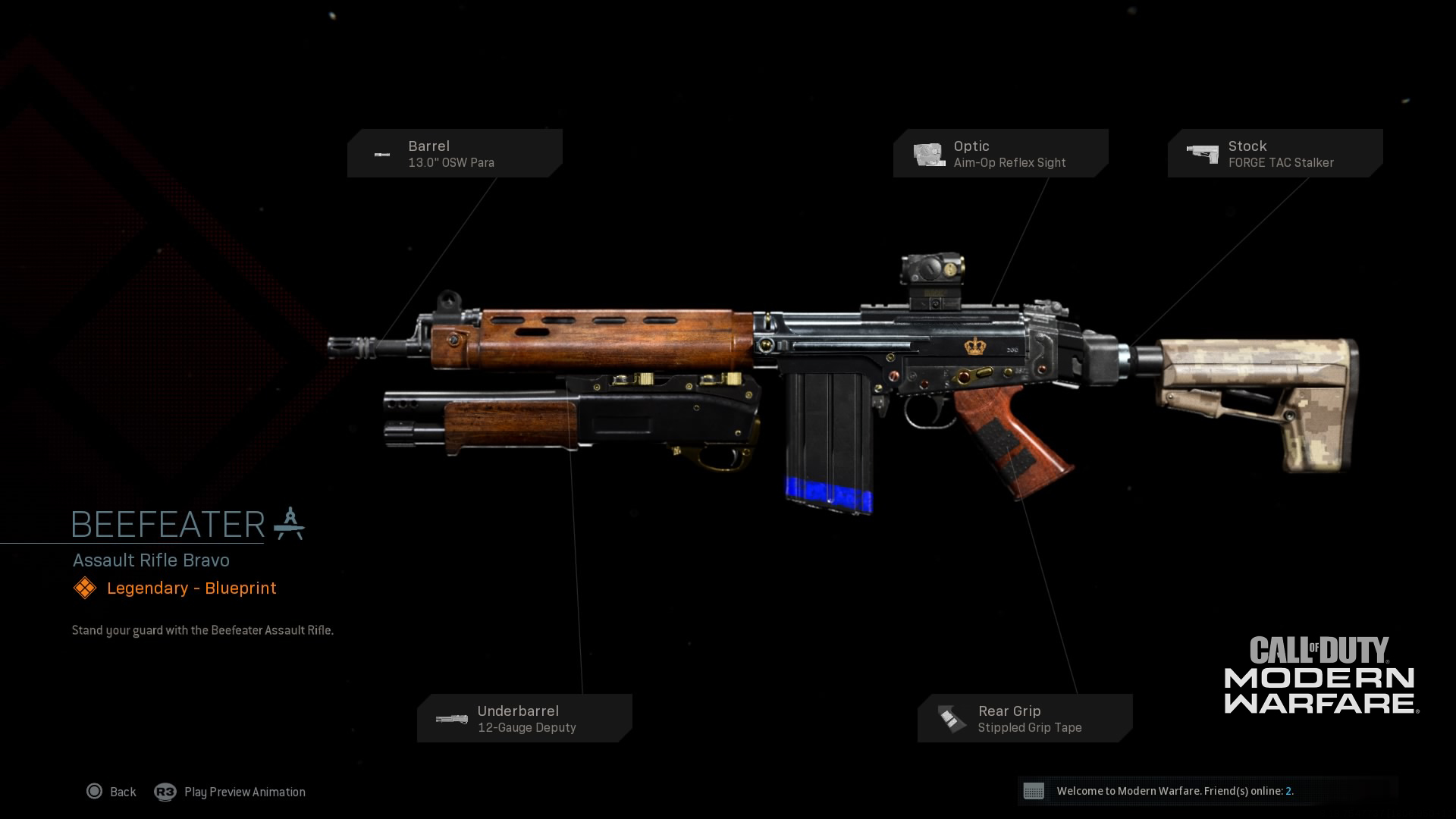 Tier 55: FREE 'Beefeater' Assault Rifle Blueprint
Available for all players who reach Tier 55, the hefty 'Beefeater' is a standout blueprint for the Assault Rifle Bravo class. Get a feel for hard-to-find attachments like the brutal '12-Gauge Deputy' underbarrel and '13.0" OSW Para' barrel, and enjoy plenty of accuracy and mobility with the 'Stippled Grip Tape', 'Aim-Op Reflex Sight' Optic and the 'FORGE TAC Stalker' Stock.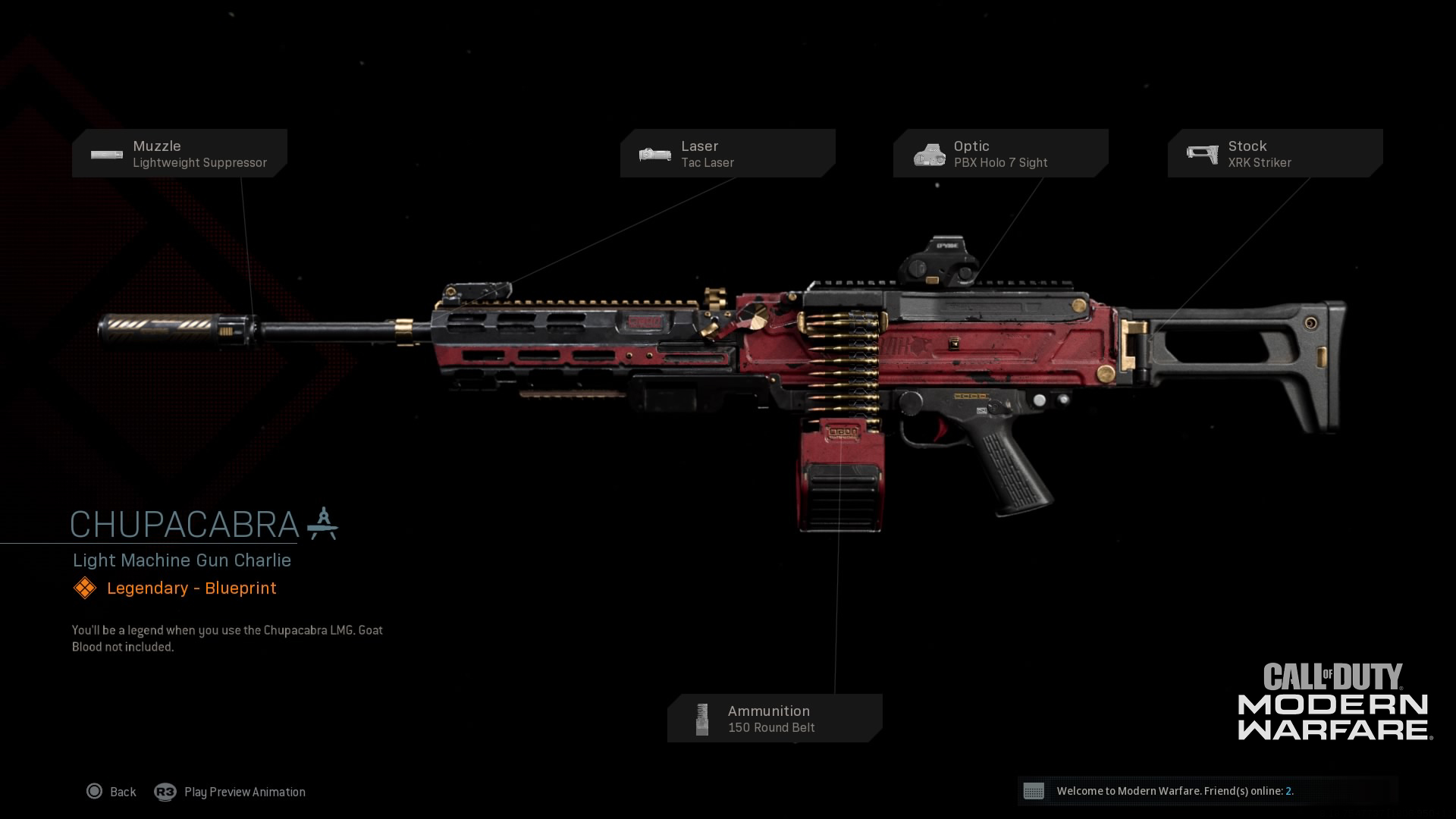 Tier 45: 'Chupacabra' LMG Blueprint
Rack up those Bloodthirsty badges with the ravenous 'Chupacabra' Blueprint. With attachments like the Tac Laser, 'XRK Striker' Stock and 150 Round Ammo, this crimson-stained LMG is well-equipped to eat up your enemies, shot after shot.
That's not all: the Season Three Battle Pass system offers a wide selection of blueprints for every style of loadout. Unlock all 100 tiers to arm yourself with a range of limited-time SMGs, marksman rifles, shotguns, assault rifles, LMGs, and melees.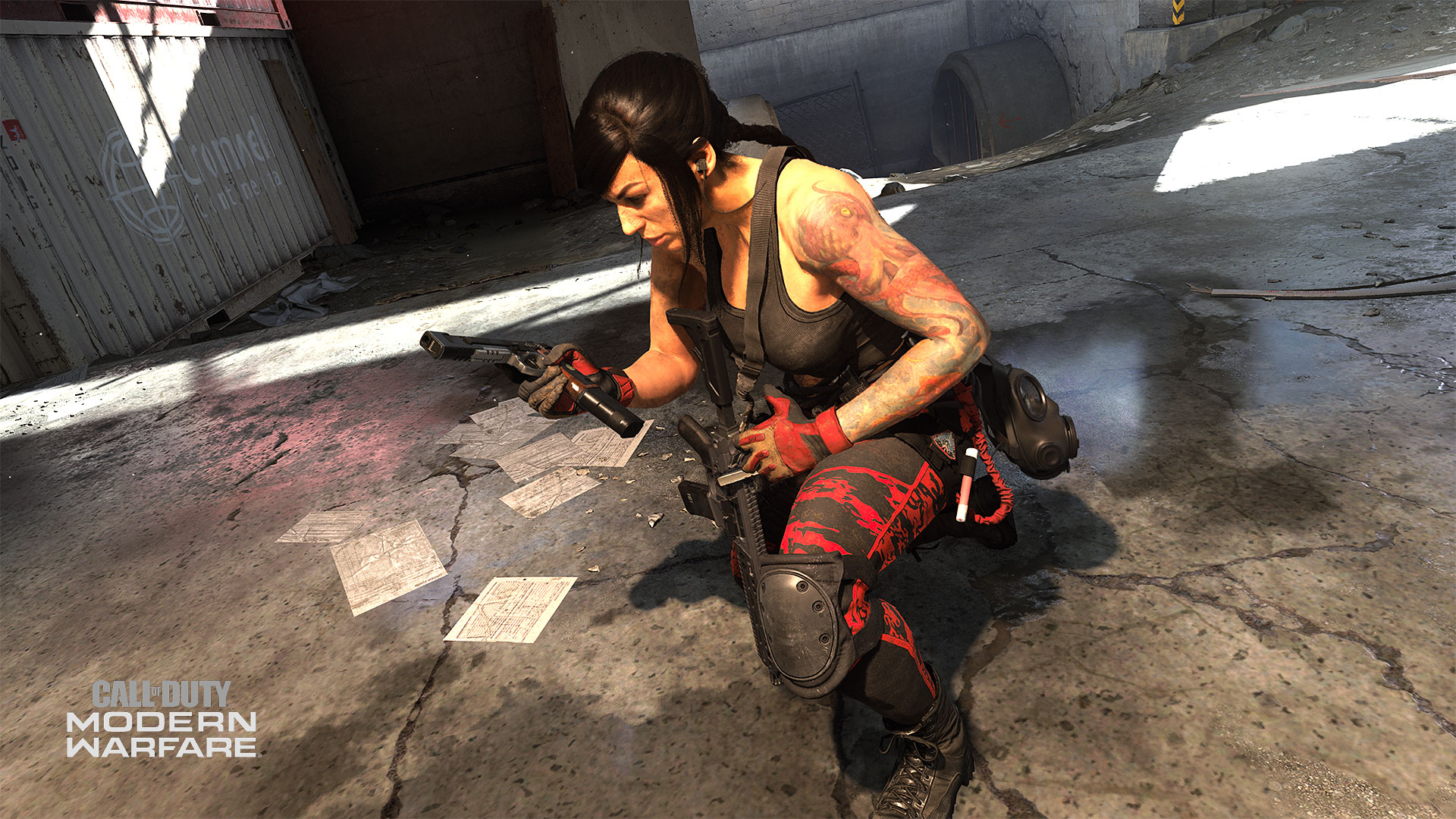 3.   Amp Up Your Strike Team: Limited-Edition 'Mara' & More!
Tier 90: 'Death Dealer' Mara Skin
Missed out on Season One Operator, 'Mara'? Don't delay: it's your chance to unlock this Venezuelan-born sleeper agent, now with a sleek new 'fit. Mara's 'Death Dealer' skin shows off her tattooed arms and features red decals, tactical leggings and a cropped tank. Get the 'Death Dealer' to unlock Mara for Multiplayer & Warzone.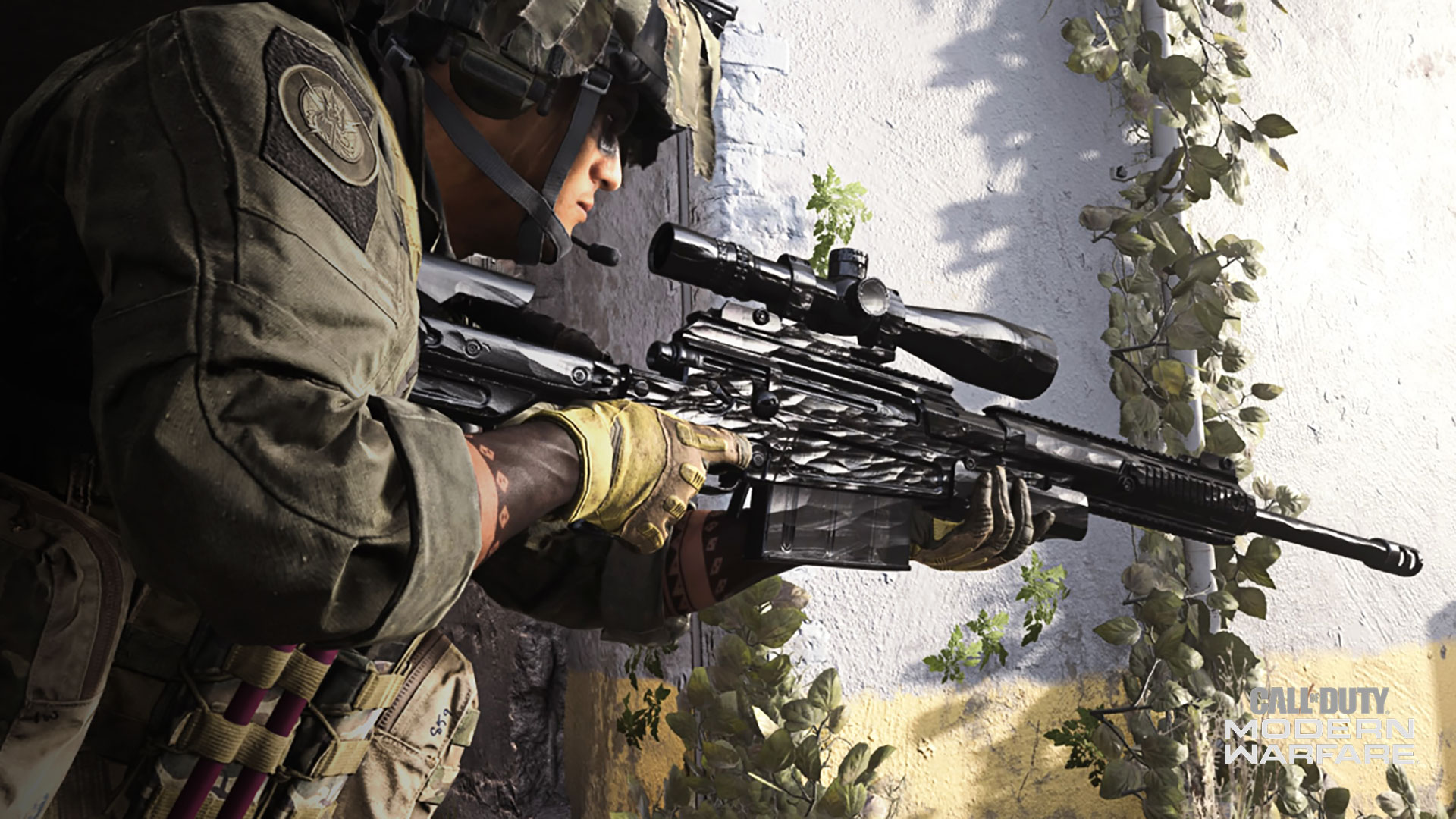 Tier 80: 'Tracker' Talon Skin
Get your claws on Talon's new 'Tracker' Skin. Tier 80 unlocks Talon's stealthy new getup, plus a special Operator Mission. The 'Tracker' features highwater pants for careful, soundless steps, a cropped ghillie hat for bonus camouflage, and a cargo vest and knapsack for storing supplies on the go.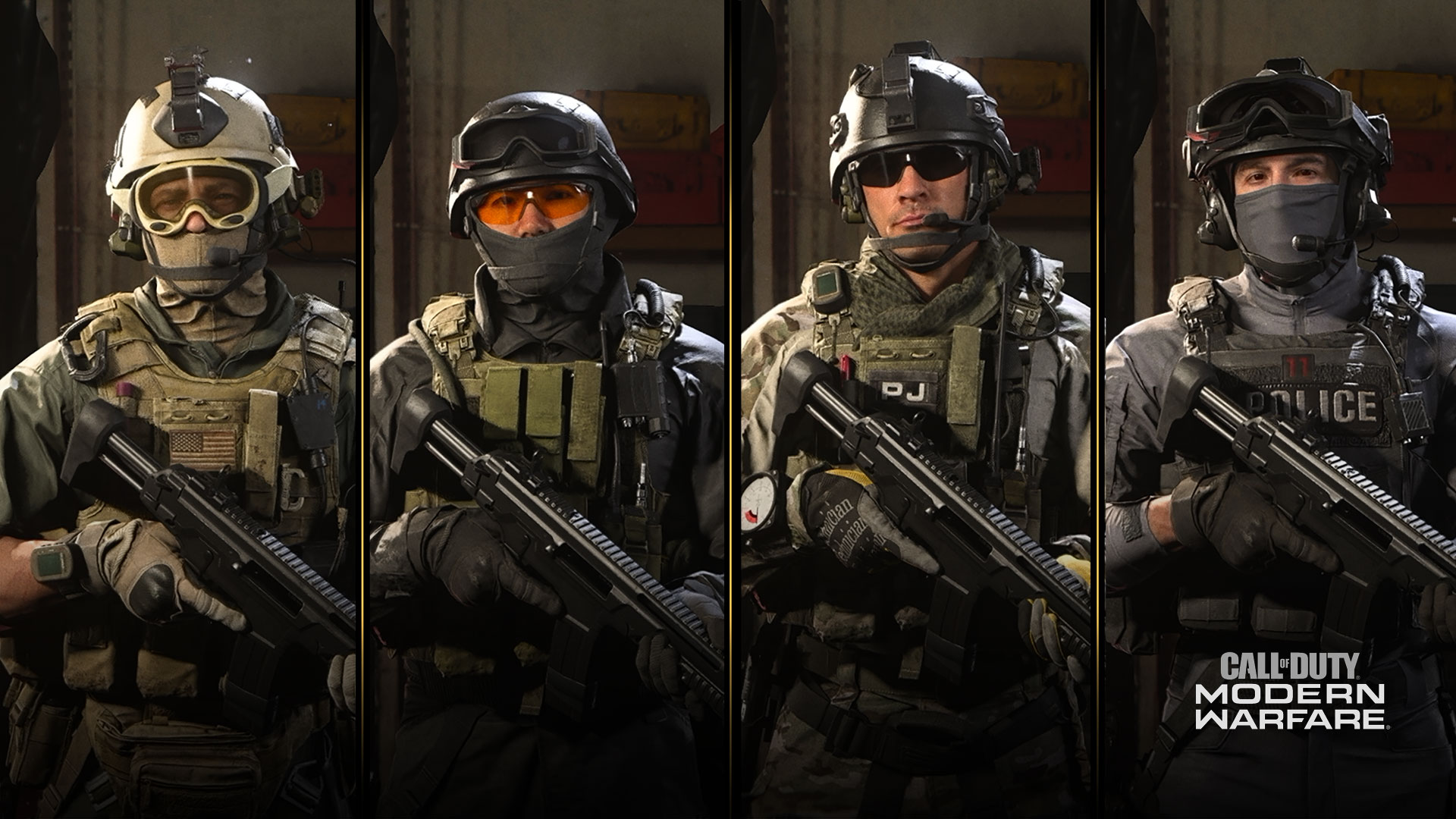 Tier 30: 'SKSF I' Mil-Sim Operator Skin
Dress your default Operator for modern warfare, with a new Mil-Sim skin inspired by real frontline fighters. At Tier 30, unlock the 'SKSF I' Mil-Sim Skin, modeled after current uniforms worn by South Korean Special Forces. Unlock this daring and realistic Operator Skin, plus TWO Season Three Mil-Sim Challenges, while you still can.
AND, don't forget: any Operator Skin acquired also unlocks that Operator for Multiplayer, Special Ops, and Warzone – including 'Mil-Sim' styled default Operators. So, unlock Operators and choose your fighter before Season Three ends.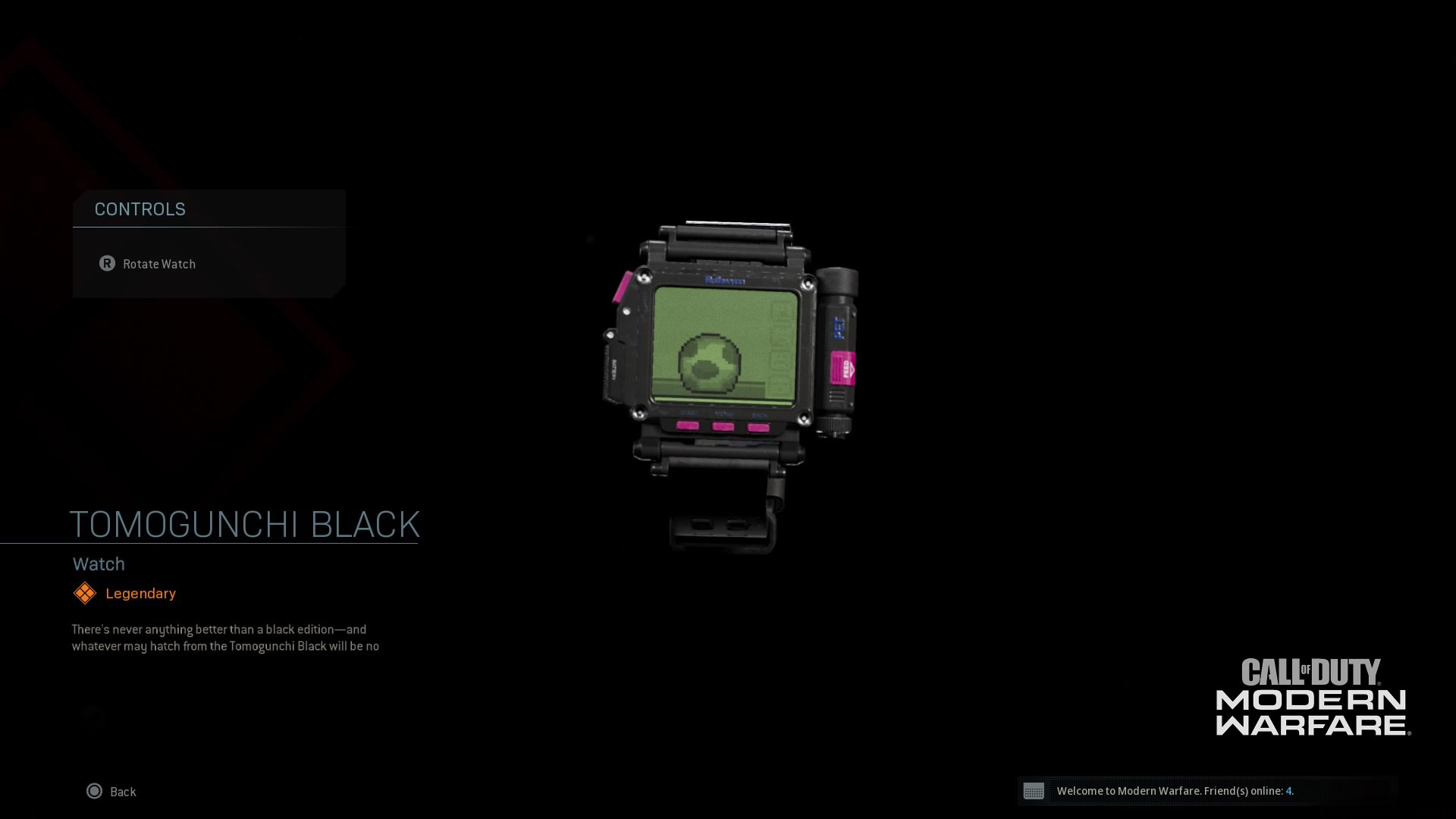 4.   Bet on Black: It's the Latest 'Tomogunchi' Variant!
Tier 93: 'Tomogunchi' Operator Watch
Whether you're dressed for night ops or suited up for subterfuge, there's no reason not to take your wearable pet along for the ride. A special-edition variant of the fan-favorite Operator watch, the 'Tomogunchi' Black goes away when Season Three ends.
5.   AND, Get Up to 1,300 Call of Duty® Points
Still unsure whether or not to pick up Battle Pass? Maybe the opportunity to unlock 1,300 Call of DutyPoints, might have you thinking differently.  
Unlock all 100 tiers and you'll walk away from Season Three with 1300CP: enough to treat yourself to a new Store Bundle. OR, save the CP you earned for the next jam-packed Battle Pass in Season Four!
PLUS, Unlock Tiers FAST with a Triple Feed!
Jump in and double up on rewards. From 10AM PT May 29 to 11PM PT June 2, all Multiplayer & Warzone players have access to Season Three's LAST triple feed!
That means you can get 2XP, 2X Weapon XP, and 2X Battle Pass system tier progression until Season Three ends. If you haven't unlocked all tiers in the Battle Pass system before then, this event is bound to give you just the boost you need.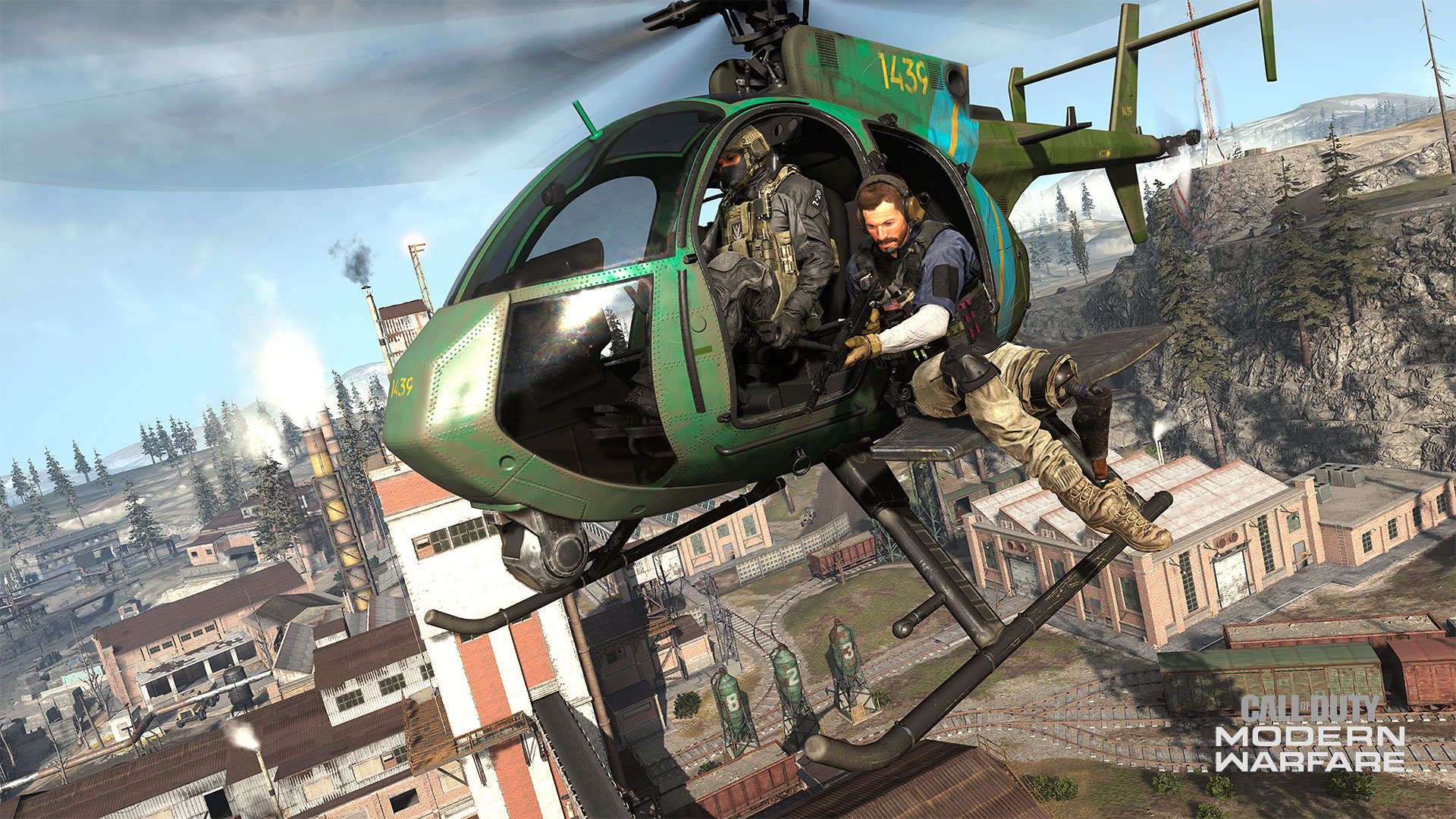 So, Go Get Rewarded.
This Season don't leave anything on the table. With the action heating up in Verdansk, you'll need all the Operators, weapon blueprints, and reinforcements you can get.
The clock is ticking! Hop into a Multiplayer, Special Ops or Warzone match to unlock any remaining Battle Pass tiers. Season Three ends 11PM PT June 2, so go after it – and stay frosty out there.
For more information and the latest intel on Call of Duty®: Modern Warfare®, check out: www.callofduty.com, www.youtube.com/callofduty and follow @InfinityWard and @CallofDuty on Twitter and Instagram and Facebook.
For more information on Activision games, follow @Activision on Twitter, Facebook, and Instagram.
…